BV (DU) College of Nursing, Sangli, India
International Conference - 2023:
Theme: "Emerging Competencies in Midwifery & Neonatal Practices: The Nursing Perspective"
Dates: 11th and 12th January 2023
Venue: BVDU, Medical College& Hospital Auditorium, Sangli, Maharashtra, India
Details: Click here for detailed Brochure...
For Admission details kindly contact:
M.Sc. Nursing - Mrs. Shaila Mathew, Asst. Prof. - 9420214893
P.B.B.Sc. Nursing - Mrs. Bhavana Samson, Clinical Instructor- 9284332968
B.Sc. Nursing - Mrs. Sindhu Gaikwad, Clinical Instructor- 8668951839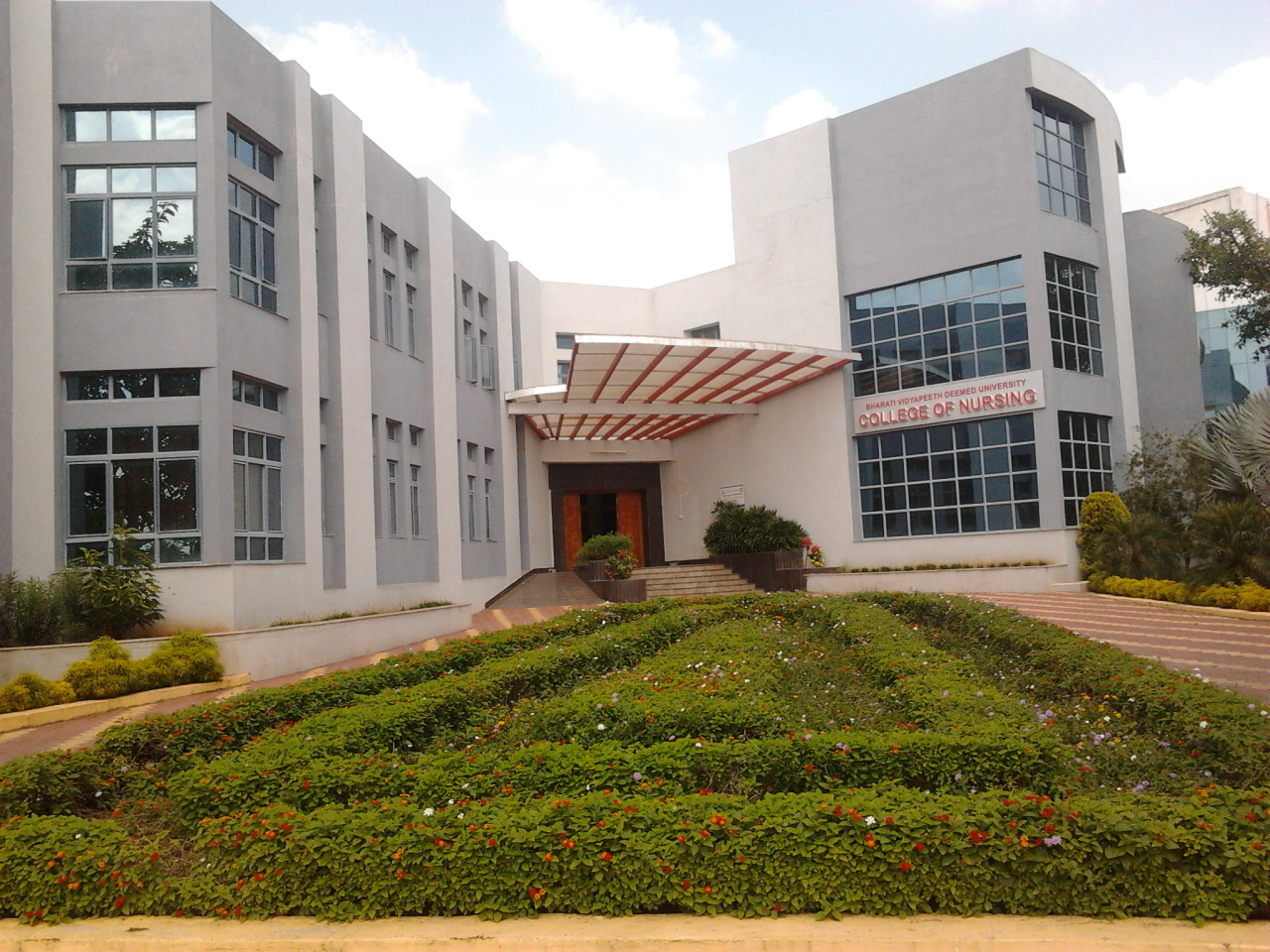 Bharati Vidyapeeth (Deemed to be University), College of Nursing, started in 2007 at Bharati Vidyapeeth (Deemed to be University) campus, Sangli. The constituent unit of Bharati Vidyapeeth (Deemed to be University). The college has the permission from Maharashtra Nursing Council, Mumbai and Indian Nursing Council, New Delhi. The college has 100 intake capacities for B.Sc Nursing, 30 seats for P.B.B.Sc Nursing & 25 seats for M.Sc.Nursing. Our college is equipped with Nursing Arts, Community Health & Nutrition laboratories, teaching aids & a departmental Library Since we have our own Medical college in the same campus, our students get exposure to the teaching of faculty members having expertise in Anatomy , Physiology, Biochemistry, Pathology & Microbiology & other subjects. Similarly, our students also have access to the library of our Medical College, which has a very vast collection of reference books. Our college also subscribes to journals and makes audio- video material & equipment available to the students. Hostel facilities with modern amenities are available to our student on the campus. The atmosphere in the college is very congenial for professional growth.
M.Sc Nursing nursing programme initiated from 2012-13.