About us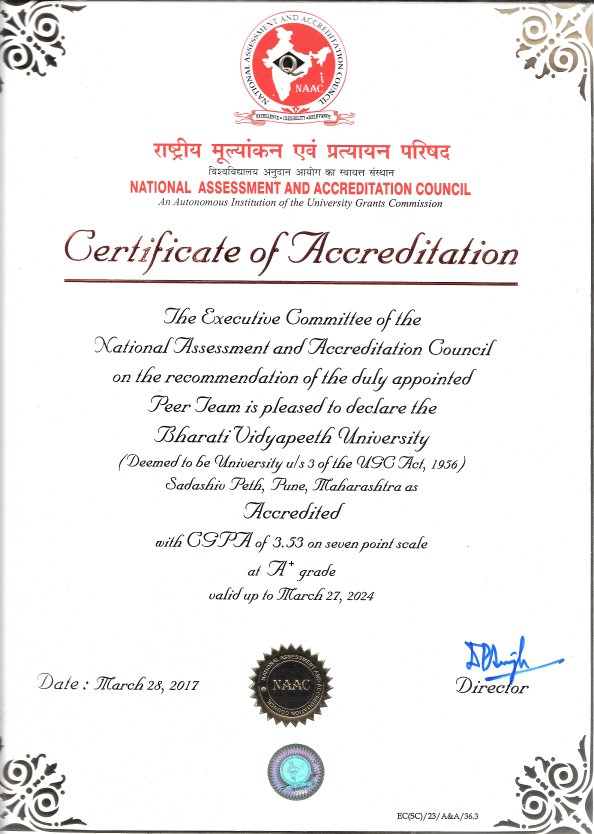 Bharati Vidyapeeth (Deemed to be University), College of Nursing, started in 2007 at Bharati Vidyapeeth (Deemed to be University) campus, Sangli. It is one of the constituent units of the Bharati Vidyapeeth (Deemed to be University).
This college started with the objectives of training the students to become competent nurses for first level positions in nursing, to provide quality care in hospitals and to community and thereby contributing to health care of our nation. The college has the permission from Maharashtra Nursing and Indian Nursing council.
The college is equipped with nursing arts, community health & nutrition laboratories, teaching aids & a departmental library Since we have our own Medical college in the same campus, our students get exposure to the teaching of faculty members having expertise in Anatomy , physiology, biochemistry, pathology & microbiology & other subjects. Similarly, our students also have access to the library of our Medical College, which has a very vast collection of reference books. Our college also subscribes to journals and makes audio- video material & equipment available to the students. Hostel facilities with modern amenities are available to our student on the campus. The atmosphere in the college is very congenial for professional growth
Highlights
Approved by Indian and Maharashtra nursing council.
Intake capacity for B.Sc. (N) : 100 Seats, M.Sc. (N): 25 Seats,P.B.BSc(n) :30 Seats.
Excellent physical Infrastructure.
Well qualified Teaching faculty
Hands on clinical practice in 750 bedded Bharati Hospital and in Specialty Hospitals of Sangli, Miraj.
Community field experience in urban as well as Rural Setting.
Development of the students through participation in curricular as well as extracurricular activities at University State and National Level.
Encouraging students for participation in Sports competitions University State, National and international level.
Extension in community services such as conducting health camps, health awareness programmes through street plays, exhibitions, home visits, rallies on national health programmes
Involvement of faculty in creating awareness regarding "Nursing profession as a winning Career" among science colleges in Sangli, Miraj & Kolhapur.
Conducting the In-Service Education programme for the Staff Nurses of Bharati Hospital, Sangli by the faculty.
Deputation for M.Sc. Nursing, PhD Nursing & upgradation of faculty through faculty development programme , organization & participation in conferences ,seminars, workshops
Students are assisted for the following:

Loan facility
Fee concession
Scholarship

NSS activities such as tree plantation, road safety rallies, prevention of addiction, save girl campaign, adult education.
Digital library with online journals & books.
70% of the Alumni are working in State Government hospitals and Abroad.