Infrastructure overview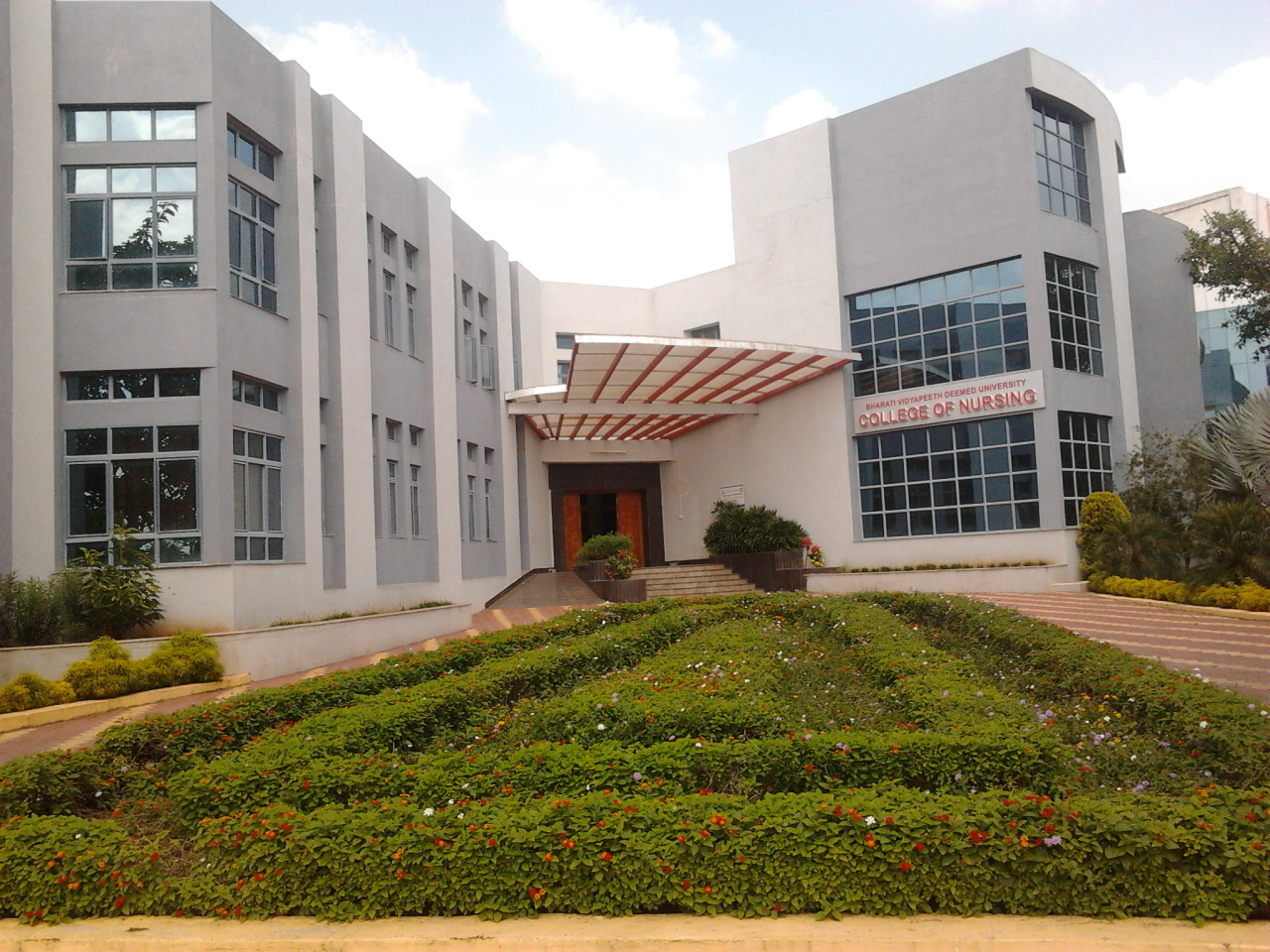 Facilities
Staff room - separate staff room facility for PG and UG teacher.
Health centre - Institution is attached to Bharati hospital.
Vehicle parking - Separate parking facility has been planned near the college.
Guest house - Guest house under process.
Drinking water - Aqua system is used for the drinking water.
Canteen - Availability of the canteen in the hospital.
Telephone - Telephone booth is available in the campus.
Internet café - Internet is available for staff & students during college hours.
Sports & Gym
The College has facilities for various out door and in door games like basketball, volleyball, throws ball, cricket badminton, table tennis, caroms and chess; College teams participate for various University tournaments. An Annual Athletic Meet is held every year with participation from Medical, Dental and Nursing Colleges.

Library
The Library has a wide collection of nursing literature, including Books, E-books, Journals, E-journals,membership of British Library, Reference Sources and pamphlets.
Hostels
College Hostel is available for both men and women students, vegetarian and non- vegetarian meals are available in the Hostel Mess. There is a Recreation Room in the hostel where students can watch televisions. The Students' Council assists the Warden in the smooth running of the Hostel.